BOOKS FOR SALE TO NSP MEMBERS
Available now to NSP members in my downline:
TREE OF LIGHT - MEMBER SET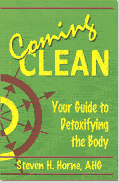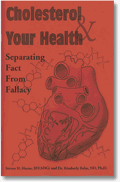 Tree of Light Publishing http://www.treelite.com/
books
written by Steven Horne
$30 + $5 S&H* - Member set includes:
(1)

Comprehensive Guide to Nature's Sunshine Products

-

2nd Edition


(1)

Coming Clean
(1)

Nature's Choice

Quick Guide booklet
(1)

Cholesterol & Your Health

booklet
*

Local members can schedule a time to pick up books to save on shipping and handling. Please call me to reserve your set and to schedule a time for pickup.
Please call 704-588-7638
or
email me
to reserve your copy.
ALSO AROMATHERAPY & HOMESPA BOOKS AVAILABLE:
I have stocked up on three of my favorite Larissa Jones books:
Here are the prices for *local members in my downline (Charlotte, NC area) who schedule a time to pick up their books at my home:
-

Aromatherapy for Body, Mind and Spirit

- $22.
-

Aromatherapy Recipe Guide

- $6
-

Is your Home Safe?

- $7
*Members in my downline who live a distance too great for pickup, postage rates will be added to above prices (sent via media mail)
Bulk Discounts:
Buy all 3 books and Save $2

- Pay just $33
Become a new member in my downline: Buy the

Aromatherapy Starter Pack

AND

all three books and get books for $30. (Save $5. on buying them singularly)
If you have attended one of my Homespa party in the past (these are the books which we showcased and made our recipes from), please email me
herbsplus@mynsp.com
or call me 704-588-7638 to reserve your copy.
**Downline members can be many levels deep from me and still participate.
Share the Health,
Karen Herrmann-Doolan, NSP District Manager
An Independent Distributor of Nature's Sunshine Products
Herb & Cleansing Specialist
Nutritional & HomeSpa Aromatherapy Consultant

herbsplus@mynsp.com
704-588-7638
www.mynsp.com/herbsplus

Learn about the Body Systems
www.herbsplus4health.com

Check out my Health & Nutrition Blog!

http://herbsplus4health.blogspot.com