NSP Education Week Specials Ending Soon!
Last chance to save on Education Week products!
Specials end Monday, November 18th
We hope you've enjoyed Education Week and have taken this opportunity to expand your knowledge and share with friends and family.
Did you Miss the Live Calls? Lucky for us, they have been recorded!!!!
Education Week Discounts
Monday, November 18th is your last chance to take advantage of product discounts up to 25% off!
Special Offer Products
$2 off individual bottles, buy 4, get 1 FREE, and buy 9, get 3 FREE
Food Enzymes
Liver Balance TCM
Milk Thistle Combo
Proactazyme
Red Yeast Rice
Super Omega 3
Co-Q 10 50 mg

Buy 3 packs and save 25% (limit 1 per order)
It's not too late to secure your FREE bottle of Super Supplemental Vitamins and Minerals without Iron in December. Here's what you need to do to earn your free bottle:
Watch each of the five Education Week webinars (live or web recording) by Monday, November 18th.*
Purchase at least $200 in Education Week specials by Monday, November 18th.
You'll receive a FREE bottle of Super Supplemental merged with your order placed in the month of December! Take this opportunity to receive this unbeatable supplement and antioxidant support for FREE.

*Please note that only live webinars or recordings viewed via the web will count towards eligibility for a free bottle of Super Supplemental.
5 FREE natural health education webinars - now available 24/7!
If you couldn't join us live, you can view a recording of each webinar HERE. You can also listen to a recording via phone by calling 1-712-432-0453 (enter access code). Please note, this is not a toll-free call.
Feeling Anxious? Quickly Feel Less Anxious and More Confident with AnxiousLess!
Dr. Matt Tripp, NSP Chief Scientific Officer
Phone Access Code: 7876408

Meet Dr. Matt Tripp, NSP Chief Scientific Officer and formulator of Nature's Sunshine's revolutionary new AnxiousLess product. Since its introduction in October, AnxiousLess has already helped thousands of people. Come learn all about this brand new product, and take the opportunity to have your AnxiousLess questions answered by Dr. Tripp.

View recording >
500+ Functions... One Liver. Keep it Strong!
Steven Horne
Phone Access Code: 1447483

The liver is unquestionably one of the hardest-working organs in the body. From digestion to detoxification to maintaining healthy cholesterol levels and more, it's paramount to ensure that your liver is as healthy as it can possibly be. Learn from the incomparable Steven Horne as he instructs us how to support and keep the liver running in peak condition.

View recording >
Five Products You Don't Know but Should!
Dr. Jay Vanden Heuvel
Phone Access Code: 8067844
Ever wish you could tap into the wisdom of a true herbal legend? Join Dr. Jay Vanden Heuvel, former NSP Manager of the Year, as he uncovers a handful of hidden gems among our vast product line.

View recording >
Unlock the Secrets of Essential Oils
Jennifer Hochell Pressimone
Phone Access Code: 5889256

Since ancient times, humankind has used pure plant essential oils for their many benefits. Essential oils have many uses: they can soothe, relax or invigorate the spirit. Aromatherapy expert Jennifer Hochell Pressimone will provide you with the key to unlocking the secrets of essential oils.

View recording >
Foodies Favorites - Seasonal Sunshine Recipes
Julie DeVisser
Phone Access Code: 1544987

Most Americans gain some weight during the holiday season. But the most alarming thing is that many people never lose it! Join Julie DeVisser as she shares some delicious, healthful recipes that won't make you feel deprived this season. Her tasty ideas might even help prevent holiday weight gain!

View recording >
Visit NSPWEBINARS to enjoy these great natural health webinars at your convenience.
*SPECIAL NOTE FROM YOUR UPLINE MANAGER, KAREN:
Don't miss this great Herbal Education!!!!
PLUS, I will be giving Extra Prize drawing tickets for all members and managers in my downline who participate in the webinars. Let me know which webinar classes you participate in (live or recorded) . I will give one Free Drawing ticket to each member for each class you register for. Enjoy all 5 classes, get double the amount of drawing tickets.
5 classes=10 tickets
To get your drawing tickets added to the drawing bucket, Just Email Me. For each class you participate in, tell me one thing you learned, from the instructor listed above. Include your name, address, email address, phone number and Nature's Sunshine account number. You may submit each class separately or you can submit them all together, which ever is easiest for you. Let me know which book you prefer if you win the drawing. Drawing date, Noon, November 30, 2013.
WIN: One of two books: Aromatherapy for the Body, Mind and Spirit, By Larissa Jones or Coming Clean, Your Guide to Detoxifying the Body, By Steven H. Horne.
win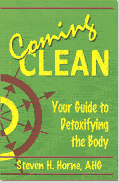 or

both excellent books!
Good luck! Enjoy the classes! and make sure you Email Me for a chance to win!
Please let me know how I can help you best.
Share the Health,

Karen Herrmann-Doolan

, NSP District Manager
Nature's Sunshine Herb Specialist
Check out my Health & Nutrition Blog!