Learn How to Eat Healthy and Save Money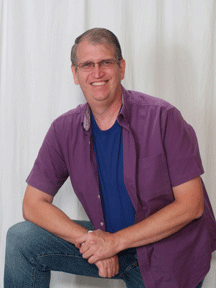 Hi, Steven Horne, here.

I love to cook, because there is no food I can buy that is as tasty or as nutritious as what I can make myself. Unfortunately, many people in modern society aren't preparing healthy food any more. They live on a diet of fast foods, frozen foods, canned foods and other nutritionally dead (and frankly pretty bad-tasting) junk.
Because of this, health experts are saying that the upcoming generation of young people will have a shorter life span than their parents. It's also the reason so many adults (and children) are overweight and suffering from diabetes.

I want to do something about this, which is why I'm offering a two-hour internet class on how to prepare healthy food. I'm going to talk about ways to make healthy foods quickly and inexpensively. I believe that with the financial crisis many people are feeling, that one solution is to get back to eating simpler and healthier food.

In fact, eating healthy can actually save people money on their grocery bill. That's why I'm calling this
webinar Eat Healthy

-

Save Money.

You can get this webinar as part of a special nutritional education package we're offering this month. Simply purchase this month's Herbal Hour DVD, Feed Your Family Right, for the regular price of $29.95 (plus shipping) and you'll get the Eat Health; Save Money webinar free, along with a 14-page E-book of recipes I put together called Make It Healthier.

So, place your order for the Feed Your Family Right DVD by midnight, Monday, March 22 and we'll email you a link that will allow you to download the Make It Healthier recipe E-Book and register for the Eat Health; Save Money webinar.

The webinar will be held Monday, March 29 at 8:30 Eastern, 7:30 Central, 6:30 Mountain and 5:30 Pacific Time. And, don't worry if you can't make the live webinar, people who purchase the DVD will have two weeks to download and watch the webinar if they miss it.

Goto
www.treelite.com
for more information and to place your order.You can also call our toll-free number 800-416-2887.
Great News: All Tree of Light Gold associate Members participate in Eat Healthy - Save Money webinar with no additional purchases, since they already received Feed Your Family Right DVD in their monthly subscription package.